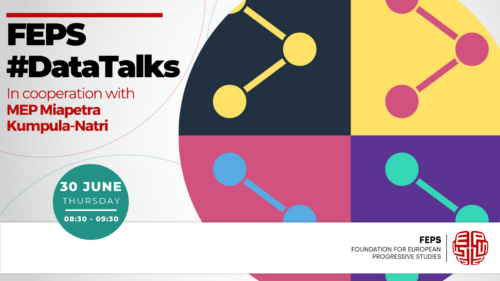 The #DataTalks policy breakfast meeting on 30 June, from 08:30 to 09:30am CET, will discuss data-sharing for sustainability purposes, with specific attention to data-sharing requirements between businesses. New data governance frameworks can hold great potential for an ecological transformation of our economy, by supporting sustainable production and consumption patterns. But will the Data Act and other upcoming EU laws deliver on this?
Our Expert Panel member Philipp Staab together with his colleague Dominik Piétron, respectively Professor and Research Associate at the Humboldt University Berlin, will kick off the discussion based on their new D4S paper 'Sustainable Digital Market Design'. In it, they argue for mandatory data-sharing obligations for suppliers, producers and operators for circular value ecosystems and ecologically oriented innovation.
Then, Luc Hendrickx, Director at SMEunited, will sketch to what extent the B2B provisions of the proposed Data Act correspond with the imperative of a circular economy. Is the Data Act as it stands – and in combination with other relevant EU proposals – sufficient? What is needed? Afterwards, the discussion will open up to input from participants.
How to participate:
Participants will receive a background document with more detailed information and thematic questions closer to the date of the event. For online participation, please register here with our event partner FEPS:
https://feps-europe.eu/event/feps-datatalks-ii/ 
To participate in person at the FEPS office in Brussels, please contact Justin Nogarede at justin.nogarede@feps-europe.eu.